Memorials
This August will mark the one year anniversary of Stan's death. We have only put out our Christmas newsletter since then, and at the time we had no words. In truth, we still don't, but as Stan not only was our close friend but a founding member of Holly's Place, we want to recognize him. We wanted to recognize his contributions in life as well, at one of our big events, but he declined being in the spotlight every time.
Many Kentuckians know Stan for his voice-overs in radio and television and his big, big voice. But in the animal world he was known for his big, big heart. His influence on animal welfare in Kentucky cannot be overstated. He worked behind the scenes, with and through many groups, for many years before our group ever existed. But without Stan's guidance Holly's Place may never have existed, and the hundreds of animals we have helped might never have been rescued.
Niamh was known to go to the side of ill animals. Even at the end, when she had a dozen health problems herself and was having difficulty getting around, she attached herself to our old dog Sasha. She had been a sort of "dorm mother" as well to some of the younger foster cats who would continually go to her for snuggles and a few head licks. She cuddled a sick little baby chick we attempted to save when he sought out her warm, soft belly to sleep against. After that, she kept a watchful eye on all of our baby chicks.
But she also had a thing for babies and children. She liked to "babysit" and supervise while Victoria babysat for Mara, one of our volunteer's children. But her real passion seemed to be small babies. When volunteer Wendy first brought her newborn, Jonah, around, Niamh hopped up on Wendy's lap and snuggled up against Jonah. At first, we thought she just really liked Wendy. But then it became clear, over time, that her true love was baby Jonah himself. She would lie next to him every chance she got, and knead her paws on his soft little belly.
Baby Girl (better known as Squirrel) came to us a dozen years ago, with little chance of surviving because she was so ill. It took round the clock care to pull her through, and she did end up with some permanent sinus damage from the terrible upper respiratory she had. Because of that damage, she was sniffly all the time, and no one wanted to adopt her. She became one of our sanctuary cats, who we knew just wasn't going anywhere. Because of that, she never lived in a foster cat room – she lived among Victoria's own cats.
What was amazing about Squirrel was her ability to know when anyone in the household had pain. When Rick had surgery, the minute we got home she attached herself to him and did not leave his side until he was healed. She did the same thing when Victoria had surgery. It became clear over the years that Squirrel's calling was that of a nurse.
Baby Girl (BG) taking care of Victoria after a surgery.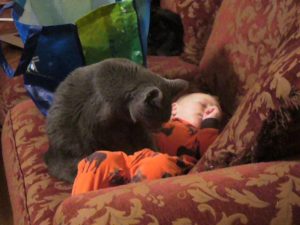 Niamh watching over baby Jonah
Niamh watching over a sick baby chick, both in his cage, and while in her arms.
A tribute to the millions of nameless animals who die in shelters and on the streets every year in this country.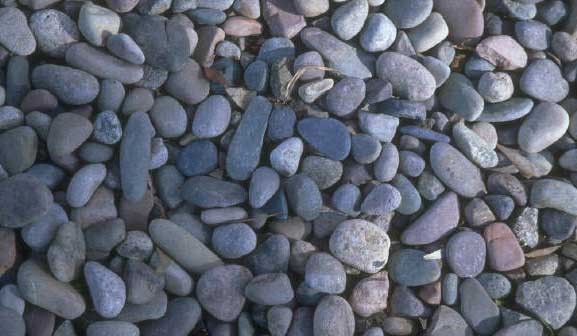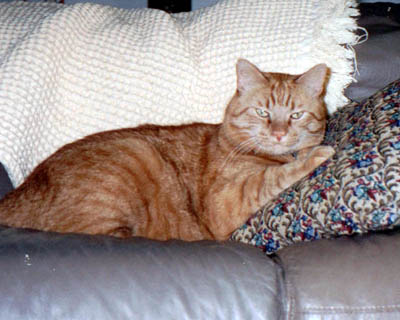 In Loving Memory of Jake Mangan
Jake was a stocky Manx with a stump of a tail and was the sweetest natured cat in the world. I adopted him when he was about 5 years old. He was diagnosed with heart disease but with medication and monitoring he lived to be 8 years old.
Bonnie
In Loving Memory of Winter
Those we hold in our arms for a little while, we hold in our hearts forever.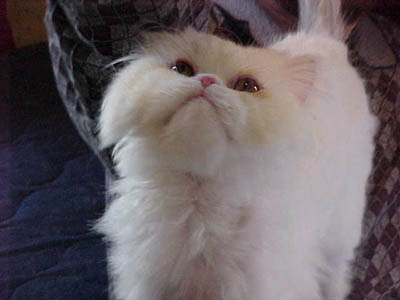 Winter passed away in my arms. For many, Winter needs no introduction–he has lovingly been referred to as the "psychotic persian who has sent 14 people to the doctor or hospital for antibiotics," and as "Mr Winter" as in Mr. Sandman (that was his song). One year ago this month he traveled from St. Paul MN to L'burg KY as the agressive 10 month old abused and neglected persian who was going to spend his whole life in a cage at a no-kill shelter. Winter improved here, so much so that we sent him to a new home…where he promptly bit 3 people in one day and was sent back. He was no longer biting us at that point and has not ever again despite the eye cleanings, ear cleanings, constant grooming, and various meds (including Paxil for a while). We decided that Winter should stay here. Continue reading →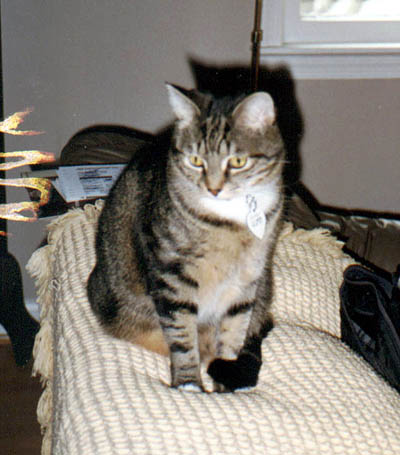 Sarah was the most beautiful and intelligent cat in the world. She looked like the young Jean Simmons. She died from lung cancer just before her eighth birthday.
Bonnie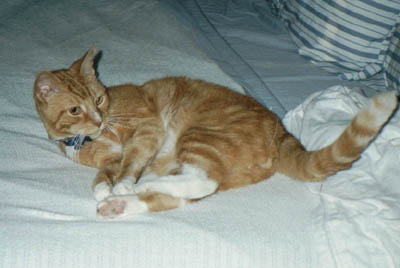 Ezra was the surliest cat in the world who loved bananas, steamed green beans, and asparagus! He was protective of Sarah. He died of lymphoma when he was 9 1/2 years old.
Bonnie

Miss Kitty was a darling to more than one family. Because of this, there will be letters in memory of her by her adopted family (Melodie Day) and her foster family (Victoria & Rick).
Angel Unaware
I am the "mommy" to several cats that have come from 'Holly's Place'…Albert, Miss Kitty, Tess and Oliver (Runt)…I have been the "mommy" to several cats over the years…But few have touched me like Miss Kitty.
Miss Kitty came into my life like a tornado…she was originally adopted for my daughter who had recently lost her beloved Persian cat Gypsy…unfortunately, Kacee wasn't ready for another addition to her life…so Miss Kitty stayed with my husband, son and I.
She was the Betty Davis of cats…raspy voice, huge eyes and the attitude…my god, there isn't another attitude like hers and I'm sure that no other cat could ever mimic what she had. Continue reading →

On December 10th, 1999, my husband Rick called me at work and said, "I have a cat in my car."
"What do you mean you have a cat in your car?" I asked.
He proceeded to explain that a co-worker had been feeding a stray cat at his home and that this morning she showed up injured. He tried to take her to the Humane Society but they weren't open yet, so he brought her to Rick at work because he knew we fostered cats and found homes for them. I had my last class of the semester to conduct in 30 minutes and could not wait. I looked some phone numbers up for Rick, taught my class, and then went to his work. He was already gone with the cat. When I pulled up in my driveway, Rick was there, pacing. He explained that he had called every shelter in three or four counties and been turned away by all. One even said that he could bring her in, but that he would never be allowed to know what happened to her. He had already had our vet take a quick look at her, and she was still in his car at this point. It was possible that this cat could survive, but at this point the problem was that we had no where to place her. Our house was already split up into three sections with foster kittens in one area, our two long-term adult male companions in another, and a fairly recent adopted adult male in the third area. There was simply no space. Continue reading →